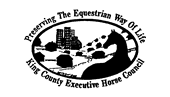 KCEHC
PO Box 2904
Woodinville, WA 98072
425-312-3164

For comments or problems
with this site, contact:
webmaster

Committees | Newsletter | Meeting location
Mission Statement
Our primary focus is to support the horse industry and equestrian way of life in King County by taking part in pertinent land use issues and by promoting the protection and creation of equestrian trails and facilities.
If you are see or are concerned about a trail closure, please email kcehc@kingcountyexecutivehorsecouncil.org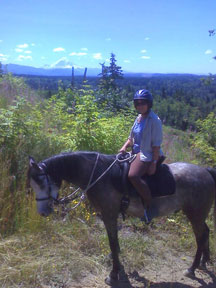 KCEHC Officers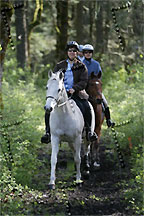 Position
Held By
President
Judy Willman
Vice-President
Kelly Boyd
Secretary
Laura Giorgi
Treasurer
Isabell Schober
Legislative Analyst
Judy Willman

Board Members

Ann Shilling
We welcome and encourage volunteers. Please contact us if you would like to participate in any of the following areas:
| Areas of Interest | Contact | Description |
| --- | --- | --- |
| Education & Publicity | | Communication with newspapers, radio, television stations to promote goals and activities of KCEHC. Distribute brochures and pamphlets to businesses and organizations. Give presentations to horse clubs, city, county government, developers, etc. Organize presentations/workshops on equine care, trail preservation, etc. Setup and display at fairs, trail conferences, etc. |
| Membership | Isabell Schober | Promote and develop membership in KCEHC. Maintain membership directory, volunteer lists and telephone tree. |
| Newsletter | Kelly Boyd | Create and distribute newsletter, including soliciting articles, layout, printing and distribution. |
| Trails | | Maintain and update inventory of trails and trail contacts. |
| Legislative Issues | Judy Willman | Keep track of City, County and State legislation that will affect trails and the equestrian lifestyle. Represent equestrians at hearings and meetings. Receives notices of pending development from County, and determine whether or not these developments will impact trails. |


KCEHC Meeting Information


KCEHC meetings are held on the second Wednesday of every month at the Redmond Library.
Time:

7:15 PM to 9:00 PM

Place:

Redmond Library

Address:

15990 NE 85th St
Redmond, WA

© 2014 King County Executive Horse Council